Each semester, all Sondheim Scholars participate in three required events to build community between the cohorts and demonstrate connections with groups on and off campus.  In the fall semester, they have an opportunity that allows them to work alongside community organizations for an Annual Day of Service. 
The site of the 2022 Day of Service was Second Chance, a 501(c)(3) nonprofit that provides people, materials and the environment with a second chance. They deconstruct buildings and homes, salvage usable materials, and make those and other donated items available to the public for reuse at the more than 200,000 square foot retail center. With the revenue generated, they provide job training and workforce development for those with various employment obstacles in the Baltimore region.
In October, 2021, projects included a neighborhood community cleanup day with the Boone Street Community Garden and Greater Greenmount Community Association in East Baltimore.  Others supported Retriever Essentials on campus.  A fourth group partnered with CAIR (Council on American-Islamic Relations) to prepare bagged lunches for distribution to homeless men.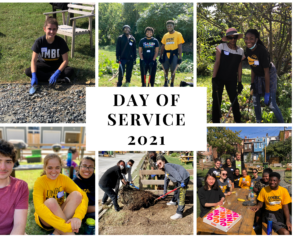 Supporting fellow students through Retriever Essentials, October 2021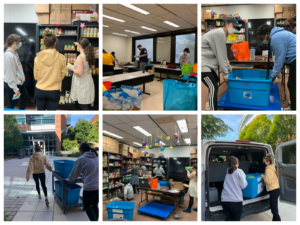 Earlier Annual Service Day Projects
Service project collaboration with Playworks Maryland and Cross Country Elementary/Middle School, 2017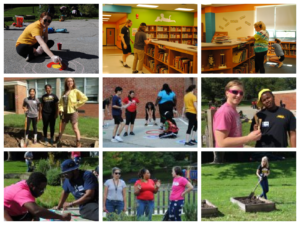 The Commodore John Rodgers Elementary/Middle School, 2014