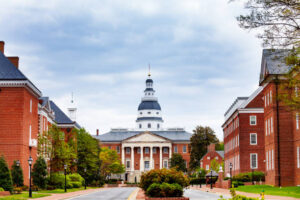 Are you a Sondheim Scholar?
After applying to UMBC, candidates for the Sondheim Public Affairs Scholars Program complete a separate scholarship application.
The scholarship application requires answers to the following questions.  Applicants are encouraged to prepare draft responses to the following questions prior to the start of the application.
Describe a significant and meaningful public service experience you have had.  Examples may include serving the community through volunteer work, taking a leadership role in an organization or club, or other relevant experience. Relate the public service experience to your life currently and in the future.
What are your educational and career goals?
Resume
Writing sample/Policy essay: Write an essay (maximum 3 pages, double spaced) on a serious policy problem facing the United States or world. Why does this problem concern you, and what do you think should be done about it? Please provide a list of principal sources you cite.
Two letters of recommendation, preferably one from a high school teacher and the other from someone who knows the student well outside of school.
Indicate interest in Honors College
Students are encouraged to apply for undergraduate admission by the university's early action deadline of November 1. Students applying to the Sondheim Scholars Program must submit the Sondheim application and supporting documents to the Office of Financial Aid and Scholarships by January 15.
Finalists are invited to Scholar Selection Day, where they learn more about the program, meet current Sondheim Scholars, program alumni and UMBC faculty and participate in an interview. For key dates and deadlines, click here.
Students must apply in the senior year of high school for entrance in to the Sondheim Public Affairs Scholars program as UMBC freshmen. Scholars receive generous four-year scholarships in addition to participation in program specific coursework, service-learning opportunities, internships and advising.