The Sondheim Public Affairs Scholars Program supports, inspires, and empowers talented undergraduate students as they address society's most pressing problems.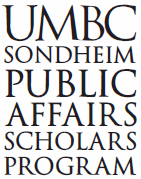 Sondheim Scholars address urgent social problems alongside communities through service-learning, internships, activism, and research.
The program honors Walter Sondheim, a champion of Baltimore's renewal, a business leader, and an advocate for public education.
---
Program Summary – 
Sondheim Public Affairs Scholars receive generous four-year awards, often covering the greater part of the cost of attendance at UMBC. Students must apply in the senior year of high school for entrance into the Sondheim Public Affairs Scholars Program. Selected scholars will be offered scholarships ranging from $5,000 to $15,000 annually for in-state students or $10,000 to $22,000 annually for out-of-state students.
The Sondheim Public Affairs Scholars Program is a ​merit scholarship program. Students are selected based on factors such as the strength of their written application, their demonstrated commitment to public service, and the impression made in their interview. All majors are welcome in the program. Please visit our Eligibility page for more details.

Program Benefit –
The Sondheim Public Affairs Scholars Program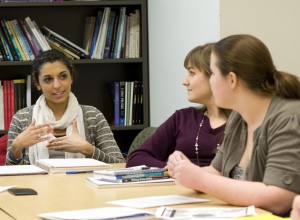 is more than just a scholarship. Sondheim Scholars are part of a learning community of like-minded students interested in public service.  Students take courses together and become actively involved in their community through service-learning and leadership. They meet with well-known researchers and public leaders to discuss career opportunities and the important problems of society. Our program emphasizes involvement in service, internships, and research in order to prepare Sondheim Public Affairs Scholars for their future careers in the public interest and for lives as involved citizens.
---
UMBC seeks to become the best public research university of our size by combining the traditions of the liberal arts academy, the creative intensity of the research university, and the social responsibility of the public university. We will be known for integrating research, teaching and learning, and civic engagement so that each advances the others for the benefit of society.