All Sondheim Scholars receive scholarships for 4 years of undergraduate study at UMBC. In addition, Sondheim Scholars can apply for awards to pursue experiential learning and professional development opportunities. These awards are designed to be flexible and support Sondheim Scholars as they explore a wide variety of academic and career pathways.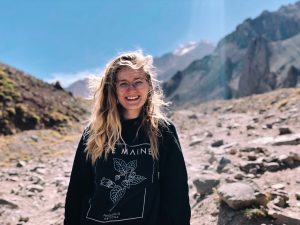 The Sondheim Experiential Learning Award
Each Sondheim Scholar may apply for a Sondheim Experiential Learning Award of up to $5,000 to be used towards pursuing experiential learning opportunities. Sondheim Scholars can use the Experiential Learning Award to pursue:
An unpaid internship
Full-time summer service-learning
A summer research experience
Summer or semester study abroad
Sondheim Scholars who have received Experiential Learning Awards have:
interned with government agencies and non-profit organizations, such as the National Oceanic and Atmospheric Administration (NOAA) and the International Rescue Committee (IRC)
studied abroad in Ghana, Colombia, Argentina and France
served with non-profit organizations such as the Maryland Food Bank
Conducted research about refugees & faith; mental health & addiction; and computer science & higher education
The Academic Enrichment and Professional Development Award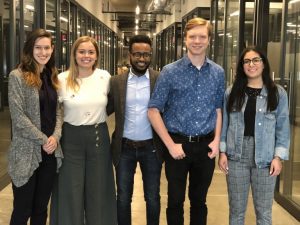 Each Sondheim Scholar may apply for an Academic Enrichment and Professional Development Award of up to $500 to be used toward participating in co-curricular and educational opportunities that advance the mission and vision of the Sondheim Public Affairs Program.
Sondheim Scholars may use this award to:
Attend an academic or professional conference
Enroll in a summer or winter training institute (non-credit bearing)
Participate in a UMBC-sponsored service immersion trip
Represent UMBC at a co-curricular competition, such as Mock Trial, Moot Court, or Model United Nations